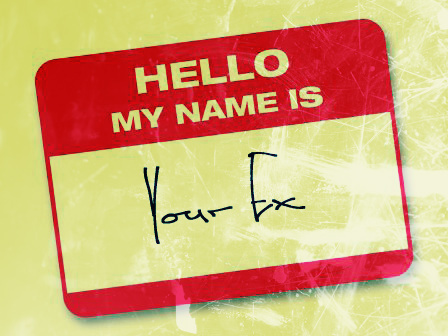 Everyone has exes, and I would put money on the fact that most of us have one of those exes – the ones that never actually disappear and have a tendency to come out of the woodwork at very inconvenient times. In my experience, they come out in full force just after I've started a new relationship, almost as if they had a sixth sense.
I know how to deal with my exes – placate their need to "catch up", remind them that they broke up with me, and assure them they will not be lonely forever. But how do you handle it when someone you're involved with is forced to deal with an ex situation? Seeing as how I recently found myself doing just that, I thought I'd share my strategies.
1. Be compassionate. We've all been there, and it's not fun. I don't envy anyone who has to work through all of the confusion that a resurfacing ex brings, especially if the ex is feeling like they want to get back together. As hard as it might be to understand through your hurt feelings in that moment, start from a place of empathy.
2. Tell them where you stand. Honesty is imperative at this point, and being honest with yourself is the most important. Make sure you know where you draw the line and stick with that. If you want to continue seeing them, then let them know that you will be there when they figure things out. If things weren't going that great anyway, maybe now is the time to let it go.
3. Take a step back. Give them the space they need to work through their feelings about this. For some people it might not be a big deal and they'll get over it quickly, but others might take longer. Decide how much time you're willing to spend waiting, and then honor that.
We all have a past that we have to face every now and then, so my best advice is to be understanding and compassionate about it while also ensuring you are respected.
What To Do When Their Ex Comes Back is a post from the: WeLoveDates online dating blog